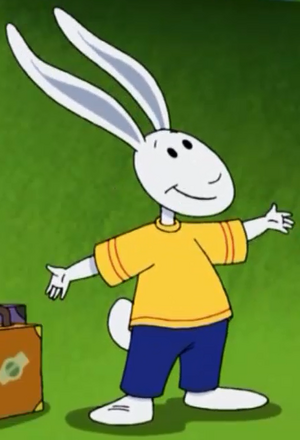 Nedley is a rabbit who is friends with Maggie, Hamilton, and the Beast. He usually talks in rhymes.
Looks
Nedley is white with a yellow shirt. He has two big ears and a cottony tail. His pants are blue.
Appearances
Nedley has appeared in many episodes of Maggie and the Ferocious Beast. His first appearance was in The Big Carrot.
Quotes